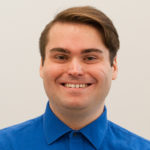 I'm John Sherrill, a doctoral candidate in Rhetoric & Composition at Purdue University. I teach courses in technical writing and business writing through the Professional Writing program, as well as digital media and rhetoric with an emphasis on 3D printing and digital fabrication.
My research focuses on intersections between feminism, technical communication, and DIY/Craft/Hacker/"Maker" communities. For my dissertation, I'm studying how the design of a makerspace and a person's identity influence that person's experience within a makerspace as a site of technical communication and post-industrial work.
If you wish to contact me, please use the contact form on this site. You can also contact me through Twitter or Facebook.